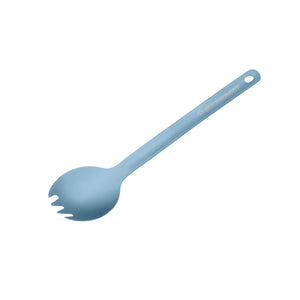 The Titanium Spork is lightweight, compact and exceptionally strong —and won't bend or break if awkwardly placed in the bottom of your pack.
Titanium remains a premium material for camp cutlery. It provides exceptional durability, it's food safe, has a very high resistance to corrosion and will last longer than an alloy equivalent.
It also includes a mini carabiner.